What's happening in exactly four weeks from now?
Teacher Appreciation Week starts.
This weeklong holiday aims to help teachers truly know how much students, parents, administration, and community members appreciate them.
And with about 500K teachers in the U.S. leaving the profession every year, teachers need tangible, meaningful expressions of appreciation.
But let's be real. Teacher Appreciation Week can bring a ton of stress to parents and parent organizations, such as PTAs and PTOs.
So much stress that it's understandable if you just want to the week to end already.
We get it. That's why we wrote this blog – for two reasons:
To give you practical gift ideas and tips to make Teacher Appreciation week as hassle-free and enjoyable for you.
To help you put together gifts/expressions that are truly meaningful for your teachers.
Table of Contents:
How to Appreciate Teachers With Student and Parent Involvement
Focus on Teachers as Individuals When Choosing a Gift
Recap of How to Appreciate Teachers
Group Gift Idea to Appreciate Teachers
How to Appreciate Teachers with Student and Parent Involvement
Involving students and parents in the appreciation process is a great way to foster community spirit and create lasting memories.
By working together, everyone can contribute to showing gratitude for teachers' hard work and dedication.
Ways to Get Students Involved in the Process
Create thank-you cards: Encourage students to make personalized thank-you cards for their teachers. Have students express what they appreciate most about their teachers, what they love about their class, inside classroom jokes, etc.

Classroom decorations: Have students collaborate on creating banners, posters, or crafts that celebrate their teacher's accomplishments or unique qualities.

Create a school supplies basket: Put together a basket of school supplies. For students who are able to contribute, have them purchase one item that would make life easier for the teacher. Maybe the class is low on tissues, markers, or writing utensils. Ask students – again, for those who can – to purchase one of these.
Ideas for Parent Participation in Appreciation Efforts
Potluck lunch: Coordinate with other parents to organize a surprise potluck lunch at school, giving teachers an opportunity to relax and enjoy some delicious homemade dishes from families. Be sure to ask about any allergies, dietary restrictions, and food preferences.

Social media shout-outs: Create posts on Facebook or Instagram sharing stories of how much your child's teacher has positively impacted your family's life. Use relevant hashtags such as #TeacherAppreciationWeek or #ThankATeacher. These posts are perfect to post on school pages and accounts, as well as personal accounts.
Benefits of Helping Students and Parents Learn How to Appreciate Teachers
Including both students and parents in appreciating teachers offers several benefits
Enhanced sense of community within the school. Here's why that's so important.
Better understanding and appreciation for teachers' efforts by students and parents.
Increased motivation for teachers knowing they're valued by their students and families.
Tips for Making Teacher Appreciation Fun and Engaging
To ensure that involving students and parents in teacher appreciation is enjoyable, consider the tips below.
Be creative. Encourage participants to think outside the box when expressing gratitude. For example, instead of just writing thank-you notes, have them create a short video, poem, or song.
Incorporate themes: Use themes like superheroes or movie characters to make activities more engaging. This can be especially fun if you know your child's teacher has a favorite character or franchise.
By involving students and parents in the appreciation process, teachers can feel truly valued by their community.
Key Takeaway: Appreciating teachers is a great way to show gratitude and build community. Get students involved by having them make thank-you cards or decorations, while parents can participate in potluck lunches or social media shout-outs. Make the process fun and engaging with creative ideas like themes and videos.
Focus on Teachers as Individuals When Choosing a Gift
We cannot stress this enough.
It's important to focus on teachers as individuals when choosing a gift so that it is meaningful to them.
This section provides:
Reasons why typical gifts aren't always meaningful
How to find out what teachers really want or need
Tips for researching teacher interests and preferences
Ideas for unique, personalized gifts that show appreciation.
Reasons Why Typical Gifts Aren't Always Meaningful
While the thought behind any gift is appreciated, some common teacher gifts may not be particularly memorable or useful. For example:
Mugs: Many teachers receive an abundance of mugs throughout their careers.
Anything apple-related. We talk to teachers everyday. They always receive notebooks, posters, figurines, and other items emblazoned with apples. They don't need more of them.
Scented candles: These can be hit-or-miss depending on personal fragrance preferences.
Gift cards: Although practical, they might not be useful to teachers if you don't know their preferred retailers.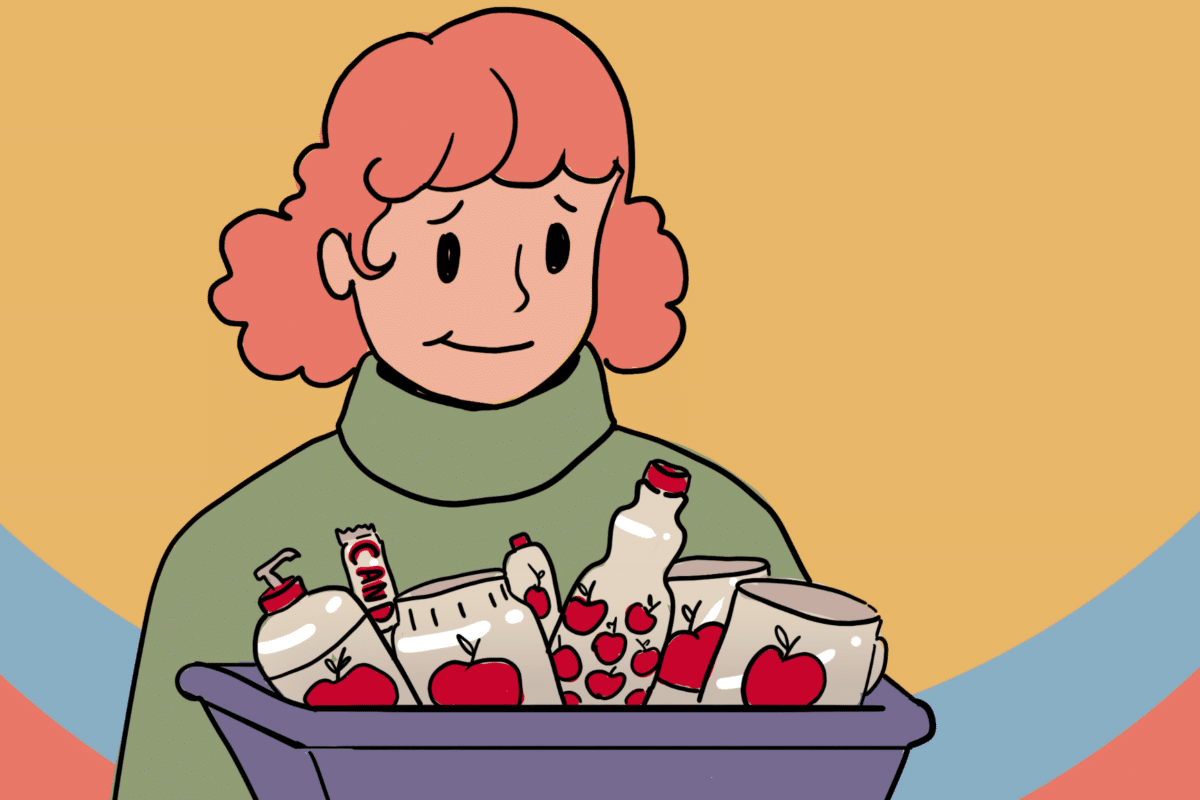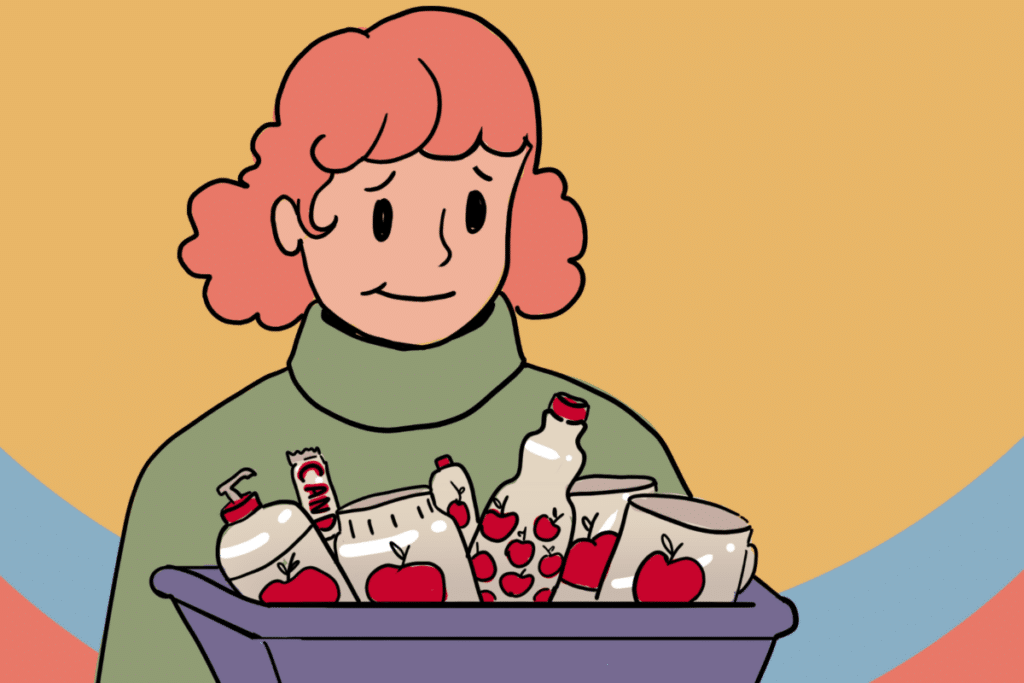 To make your gift more impactful and memorable, consider focusing on the individuality of each teacher instead of resorting to generic options.
How to Find Out What Teachers Really Want or Need
A great way to discover what would truly benefit a teacher is by simply asking them.
First, start taking note of the brands and products that your teacher uses a lot. Ask yourself (or your child) these questions.
Second, you could create an anonymous survey using tools like SurveyMonkey, where teachers can share their wish lists without feeling uncomfortable about revealing their needs directly.
Third, you could consult with school administrators who might have insight into specific items that would help improve classroom experiences for both students and educators alike.
Tips for Researching Teacher Interests and Preferences
Pay attention: Listen closely during conversations with your child's teacher. They might mention hobbies or passions outside of teaching that could inspire a thoughtful gift.
Ask your child: Children often pick up on their teacher's interests and preferences during class. Encourage them to share what they've noticed with you.
Use social media: Many teachers have professional social media profiles. They might share personal interests or classroom needs, which can be helpful in finding the perfect gift.
By focusing on teachers as individuals when choosing a gift, you can create something that is meaningful and appreciated.
Moving forward, online tools make it easier to organize group gifts for the special educators in your life.
Key Takeaway:
If you're wondering
how to appreciate teachers
, focus on them as individuals. Buy or put together gifts that they specifically can use. This requires finding ways to learn their preferences, likes, and dislikes. The best gift you can give is something that is highly specific to them.
Recap of How to Appreciate Teachers
As parents, students, and PTA members it is important to show appreciation for teachers in meaningful ways.
By focusing on the individual teacher's interests and involving everyone in the process of selecting a group gift, we can create an experience that truly shows our gratitude for their hard work.
With online tools like this website available to help make things easier and more affordable, there are no excuses not to appreciate teachers with thoughtfulness.
Take the stress out of gift giving and show your appreciation for teachers with The Appreciation Company. Make meaningful group gifts quickly, easily, and affordably today!
Group Gift Idea to Appreciate Teachers
Wondering how to appreciate teachers as a group? Download our free guide below to get our hassle-free method to organize a group gift with other parents. You'll come away with a step-by-step process, timelines, and templates to make coordinating the perfect group gift for your teachers as easy as possible.