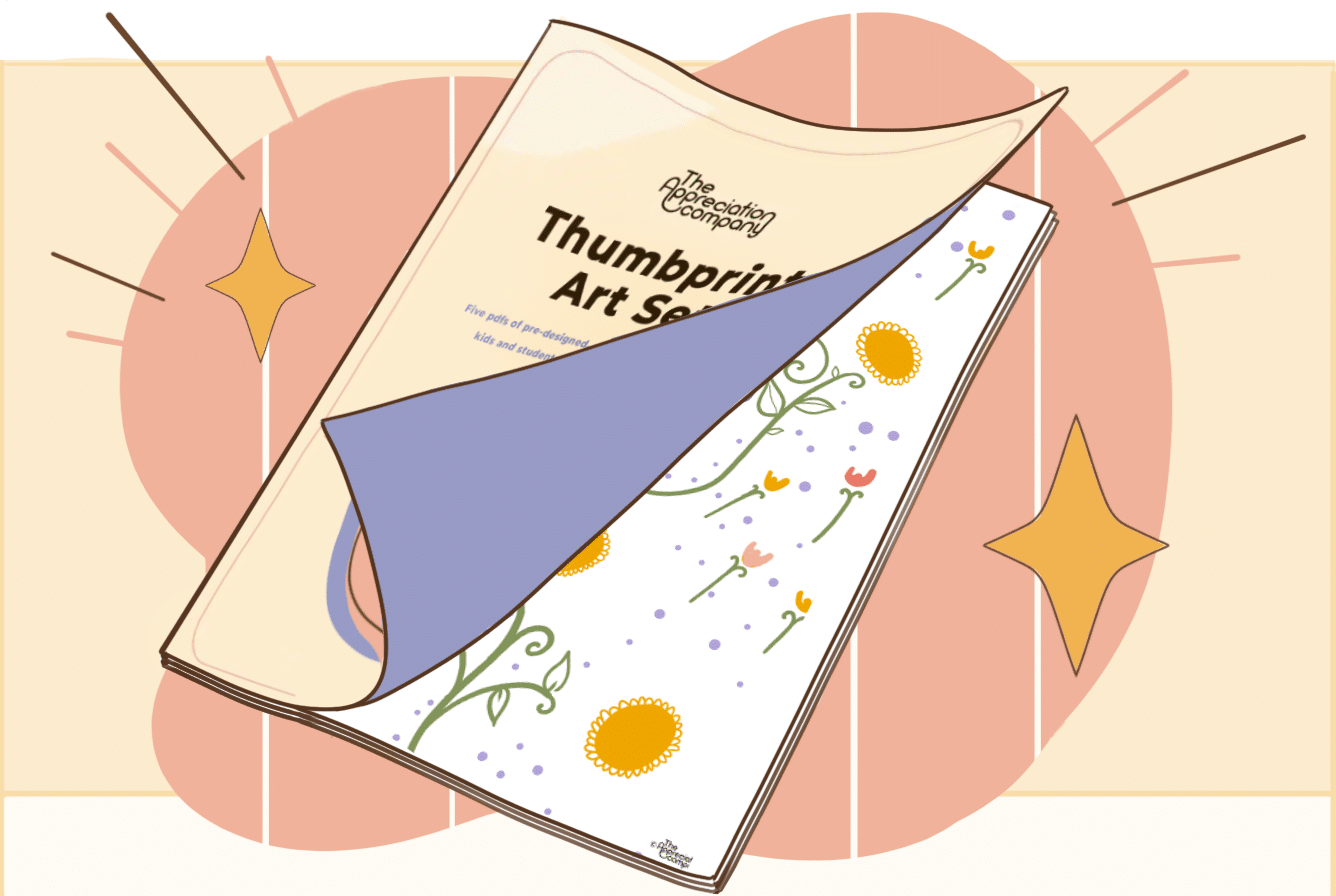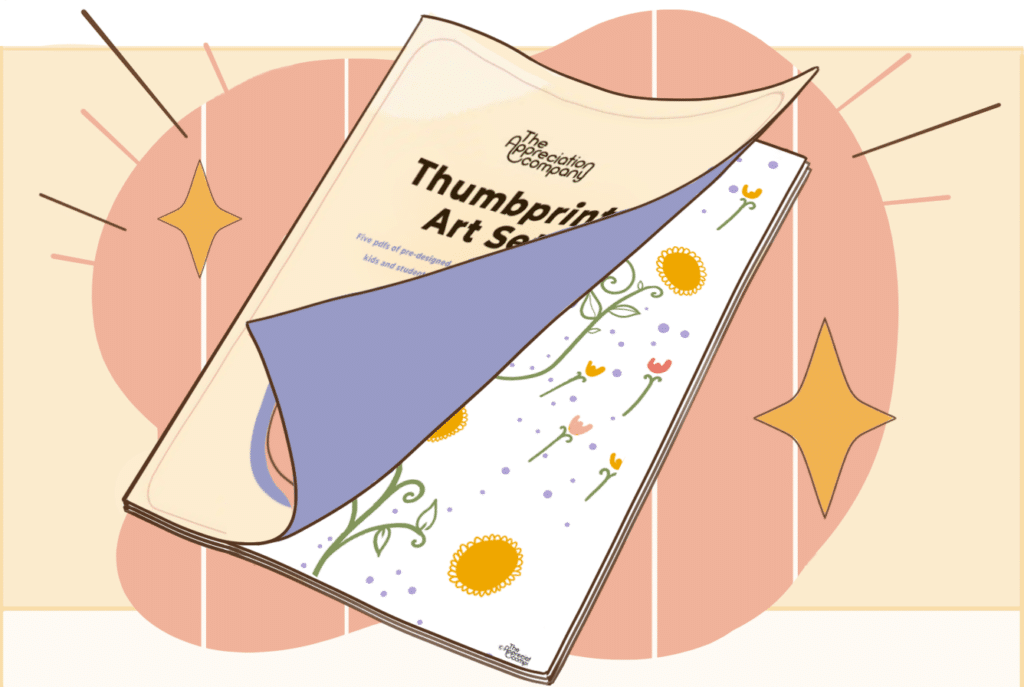 Do you want to show your appreciation for a teacher or coach in a unique and affordable way? Thumbprint art is the perfect gift.
Not only is it easy and free, but thumbprint art allows you and your kids to create something meaningful that will last forever.
What you'll walk away with after downloading our Thumbprint Art Printables:
Five pdfs of pre-designed, printable sheets with space for kids and students to color, stamp, and decorate.
Free, affordable gifts for teachers and coaches who just want a simple, heartfelt gift (trust us, they don't want another mug).
Designs for birthdays, holidays, and every day.