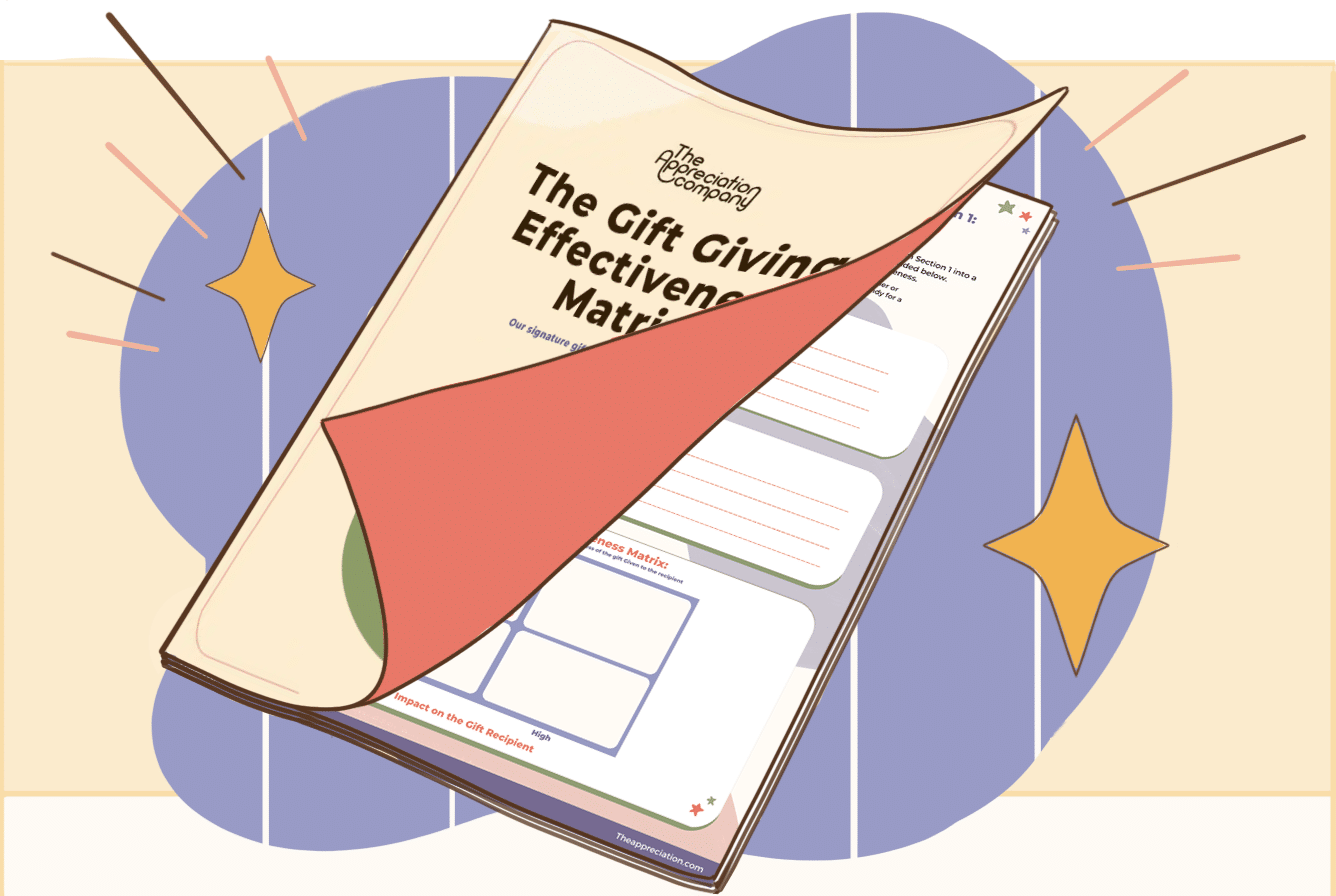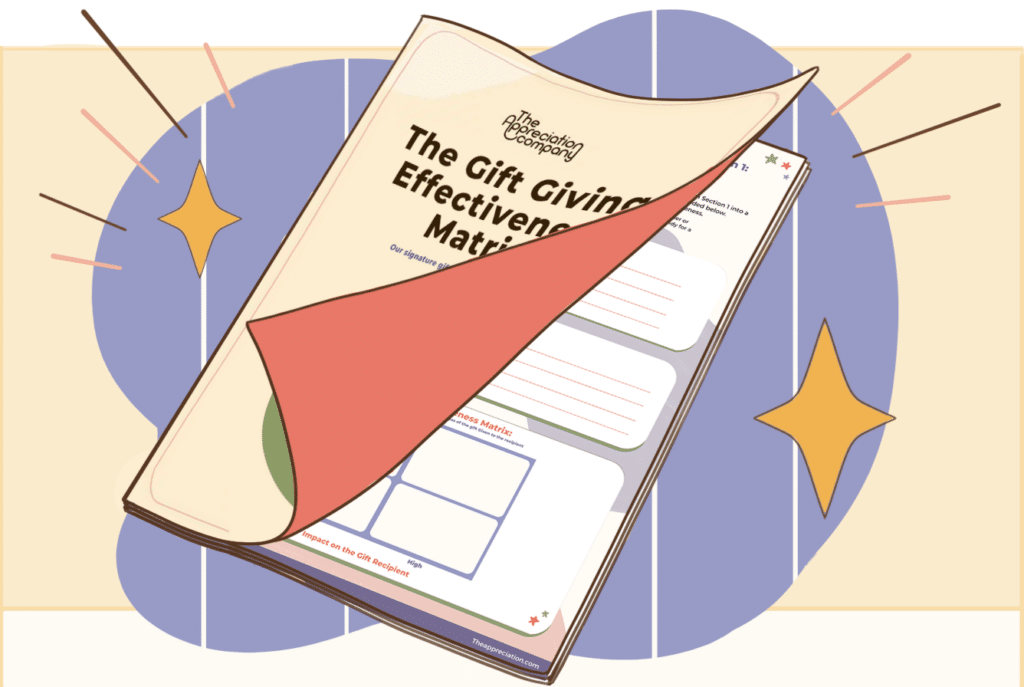 Our signature gift brainstorming tool! Use the Gift Giving Effectiveness Matrix by yourself or with your group to determine the perfect gift for your recipient(s)–one that is truly meaningful for them and creates zero hassle on your end.
What you'll walk away with after using The Gift Giving Effectiveness Matrix:
At least one gift idea that you KNOW your recipient will love and will be easy and affordable for you (and your group if applicable) to organize.
Equity + cohesion among your group. No more back-and-forth or one person doing all of the work. This tool's built-in parameters enable you to have a rational and productive brainstorming session.
A repeatable process for life. Use this tool to make all future gift giving occasions–with family, friends, teachers, coworkers, and more–hassle-free and seamless.