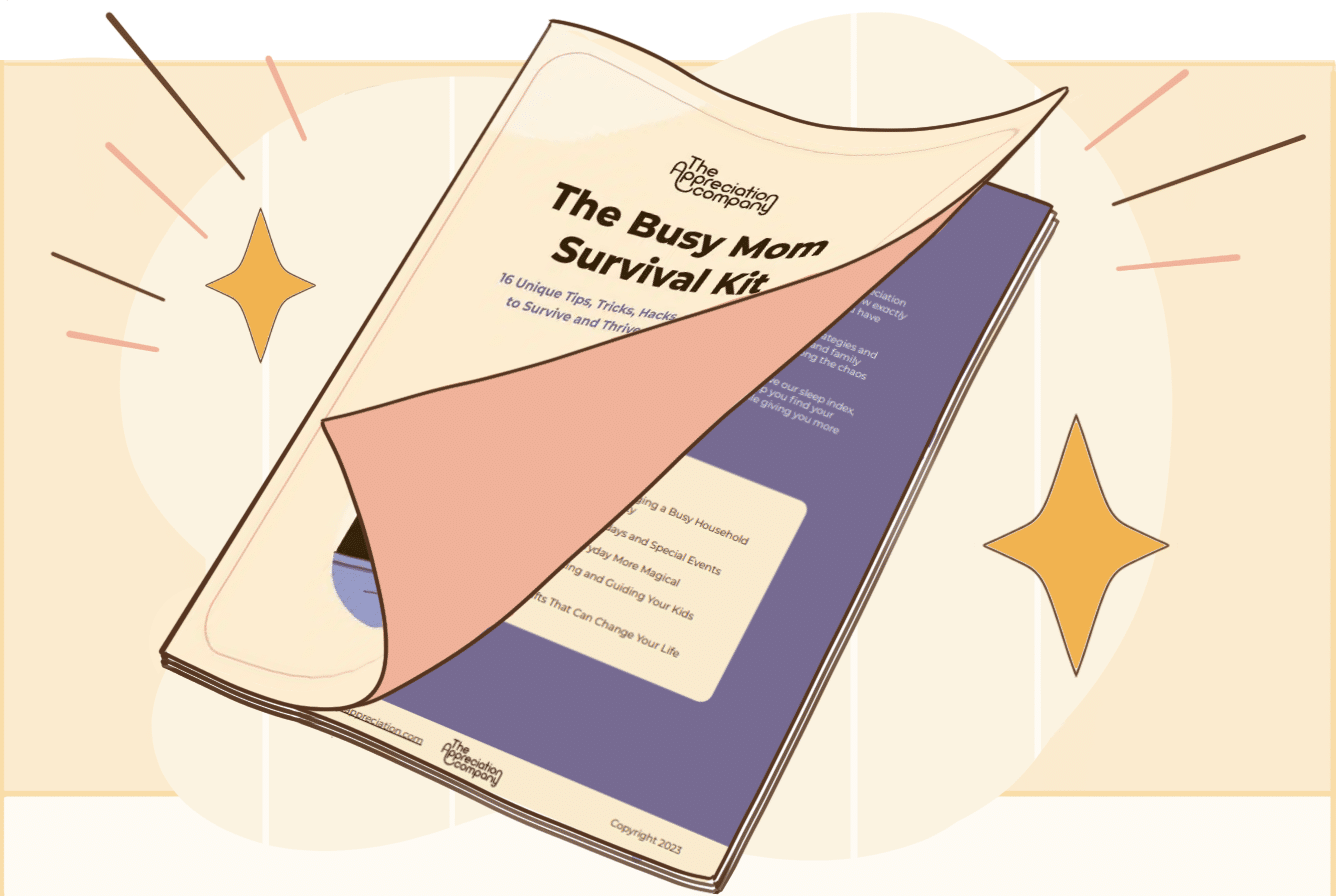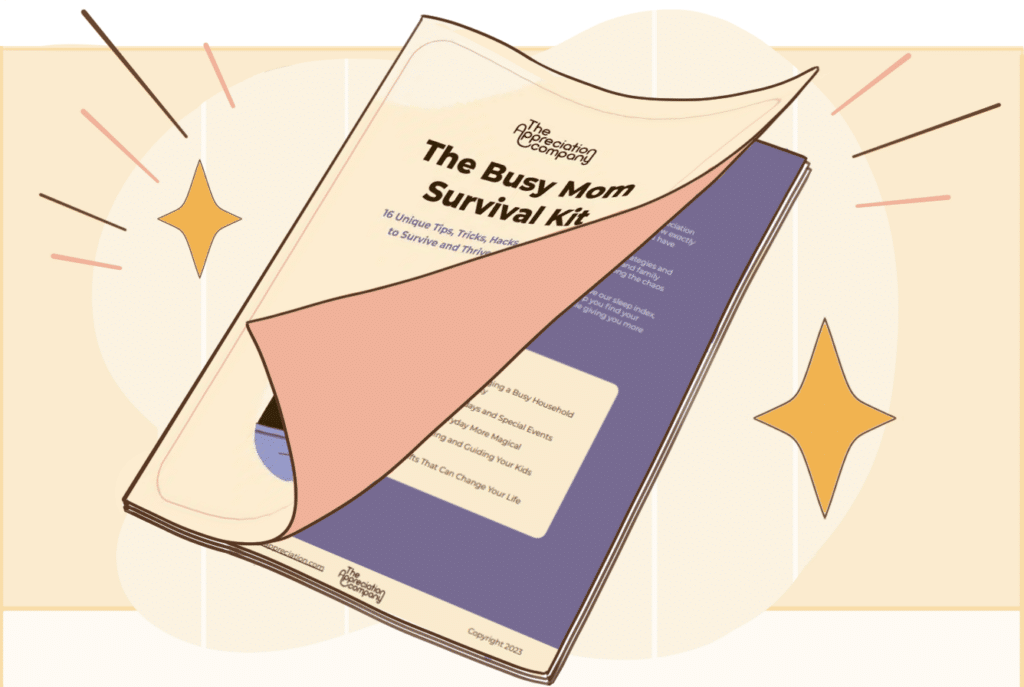 Are you a busy mom? I hear you—with four school-aged children of our own. Have our guide to surviving and thriving as busy moms and parents.
What you'll walk away with after reading The Busy Mom Survival Kit
Tricks and hacks for managing a busy household without losing your sanity.
Tips for stress-free holidays and special events.
Ideas to make the everyday more magical.
Strategies for parenting and guiding your kids toward success.
Small attitude shifts that can change your life.